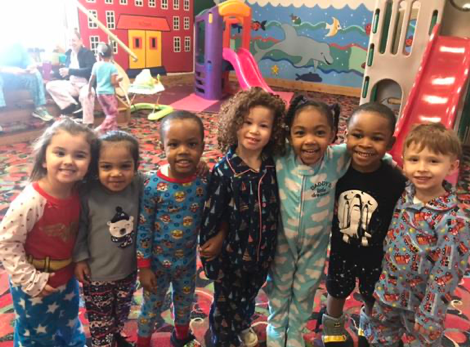 Altogether Friends June Newsletter
Our theme this month is "Summer Safety". We will be stressing the importance of safety outside, particularly safety around swimming pools, hot grills, street and stranger safety.
End of the year Party – The toddler Class will have its party sometime this month. A Note will be sent home with the specific date and time so please keep an eye out for that. A surprise visitor will be joining us in our special day. Lunch will be provided on that day. The children will have pizza, ice cream, and a whole lot of fun!
Graduation – Our graduation ceremony for all Kindergarten age children will be on Friday, June 25th, at 12:30 p.m. Every child in the preschool will be participating, however only Kindergarten age children will be graduating. Caps and gowns will be distributed on the day of our program and will be taken home following the ceremony. There is a fee for the caps and gowns (graduating children only) of $25.00. Family of the graduates are welcome to attend but please let us know in writing how many people we need to accommodate.
Warm weather reminders – Warm weather has arrived. Please check your child's extra change of clothes. Lightweight shirts and shorts should replace winter or spring clothing. Please make sure you always have underwear and socks in the bag. Please check to make sure the clothing is the right size too. We also ask that your child wear rubber sole shoes for safety reasons. We do a lot of walking and running outside, and ankles and toes get injured with fancy shoes or flip flops. It is also time to take home your child's wintertime nap blanket and send in a small lightweight cover. Most importantly remember to label everything with your child's name.
We would like to take this opportunity to thank everyone for all their help and support this year and to wish all of you an incredibly happy and healthy summer!